The appointment letters of John Durancé George, Dental Surgeon
Writer: Lady Shannon
Date: 25th March
Address: Benfleet
Benfleet
March 25th

Lady Shannon presents her
compliments to Mr. George
& will be extremely obliged
to him if he will see the
bearer her son Lord Boyle
who is in London for a
day only, and from a bad
stomach together with
neglect his teeth appear
to be in a sad state.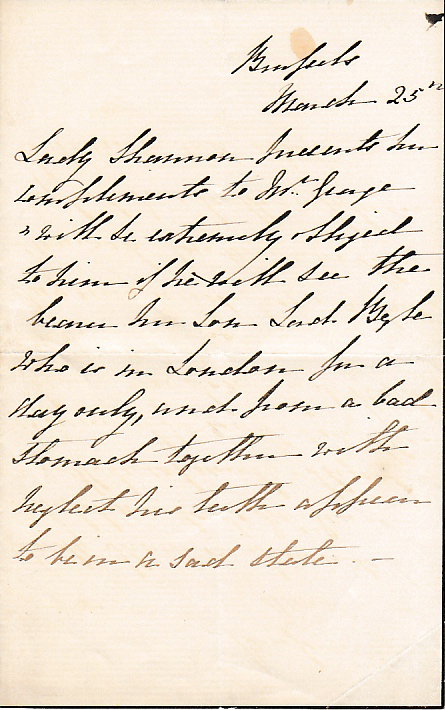 Notes:
Lady Shannon was Emily Henrietta Seymour who had married Richard Boyle, 4th Earl of Shannon, in 1832. She was the mother of Lady Louisa Boyle.

Her son, Lord Boyle, was either Henry Bentinck Boyle (1833-1890) who succeeded his father to become 5th Earl of Shannon in 1868; or his younger brother, Frederick James Boyle (1835-1861).