The appointment letters of John Durancé George, Dental Surgeon
Writer: Lady Wrottesley
Date: Thursday 28th May 1848; et al.
Address: Everall's Hotel, Albemarle Street.

Lady Wrottesley
presents her Compli-
ments to Mr.
George & will be
much obliged to
him to fix a day
in this next week
for seeing her daughter.
Sunday Even'g
Everall's Hotel,
1 Albemarle St.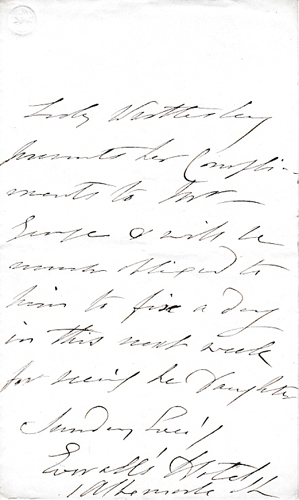 Lady Wrottesley
will be in London
on Wednesday next,
the 31st May &
she will be much
obliged to Mr.
George to fix the
earliest day after
that most convenient
to himself for seeing
her –
Wrottesley
Thursday May 25th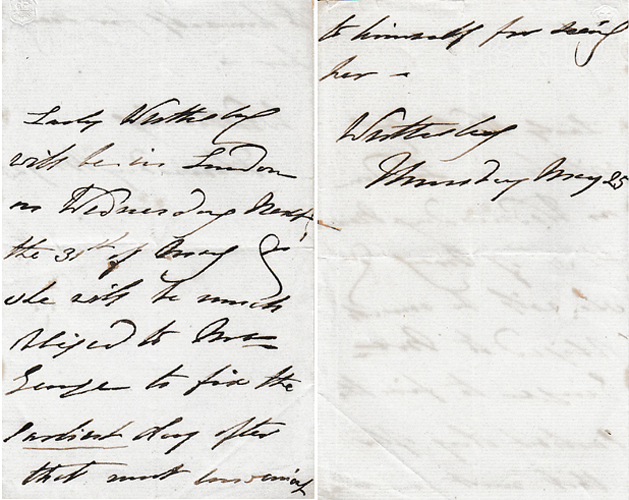 Notes:
Sophia Elizabeth Giffard, 1794-1880, of Chillington, Staffs, married John, 2nd Baron Wrottesley in 1821. Lord Wrottesley (1798-1867) was one of the founders of the Astronomical Society, being its President from 1841-42, and was President of the Royal Society (1854-58).