The appointment letters of John Durancé George, Dental Surgeon
Writer: Mrs Knight
Date: 12th January 1850
Address: 3 Cornwall Terrace
Mrs Knight presents her
Compliments and will
feel obliged by Mr. George
appointing a day at his
earliest convenience to
receive her children to
have their teeth examined

3 Cornwall Terrace
Regents Pk Jany 12th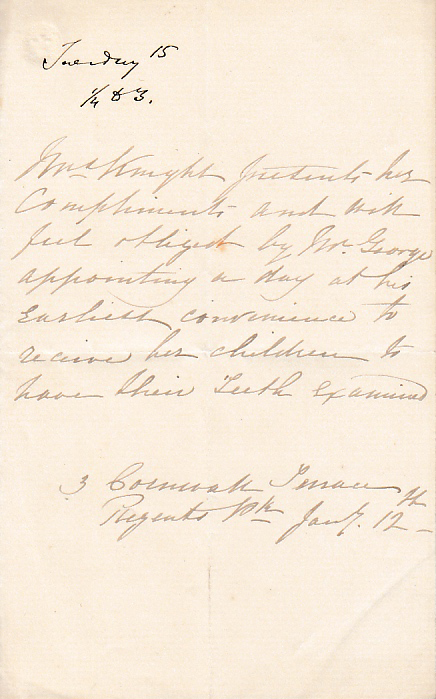 Notes:
Mrs Knight was Elizabeth, wife of Valentine Knight. He is described in the 1851 census as 'County Magistrate', and as 'Landed Proprietor' in the 1861 census. He was the first President of the British Horological Institute. He died at 'Thornycroft', Leatherhead in Q4 1867, aged 67.

In the 1851 census four sons and three daughters are recorded.

The letter was written in 1850.