The appointment letters of John Durancé George, Dental Surgeon
Writer: C&L
Date: -
Address: -
Dear George,
Mr. Stead called just now to ask if I had a
vacancy for a Dinner, to which inquiry (having just
filled it up) I said no. But he went on to say
he was forlorn, which was touching, and that
you were going, which was more moving still,
& of course I undertook to take care of you, and
share the Relieving Officer himself with you.
He proposed for a garden reconnaissance
previous to dining, and for dinner at 6. Will
you look in at ½ past 5?
yours ffy
C&L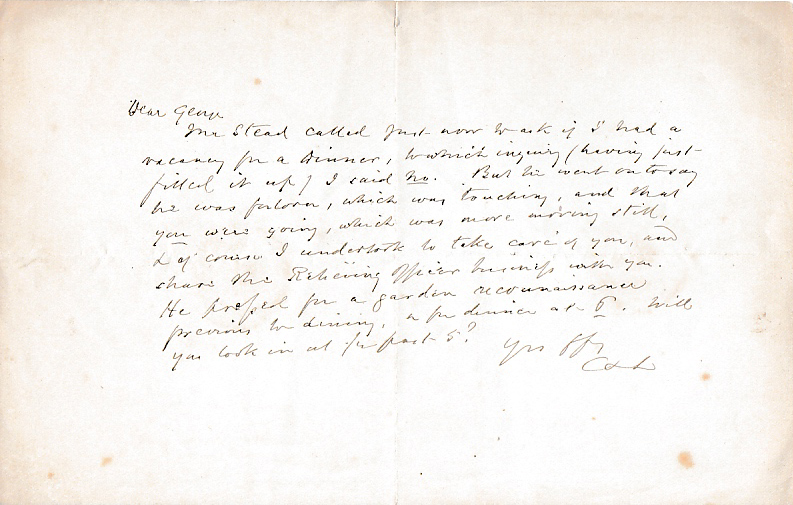 Notes:
Ah, the origins of Coopers & Lybrand! A dining club! Just joking.

I've no idea who 'C&L' was, nor can I trace Mr. Stead..

A Relieving Officer worked for the Guardians of the Poor. Among his main duties were a) vetting all applications for relief, and b) to procure medical help for anyone receiving relief.